BOOKS THAT OFFER MORE THAN JUST A CUTE STORY
Our books have the "more" that you are looking for. We strive to motivate and inspire children with books full of culture.
Our Values
We believe that the world would be a better place if children learned the values of feeling…
MOTIVATE

We want to inspire people of all ages to make better decisions that will improve their lives, their communities, and ultimately the world.

INSPIRE

Inspiration sparks creativity. Creativity broadens our perspectives and can help us overcome prejudices.

BUILD COURAGE

If everyone felt courage they would be bold as a lion. By empowering more individuals to be of courage, we can change the world.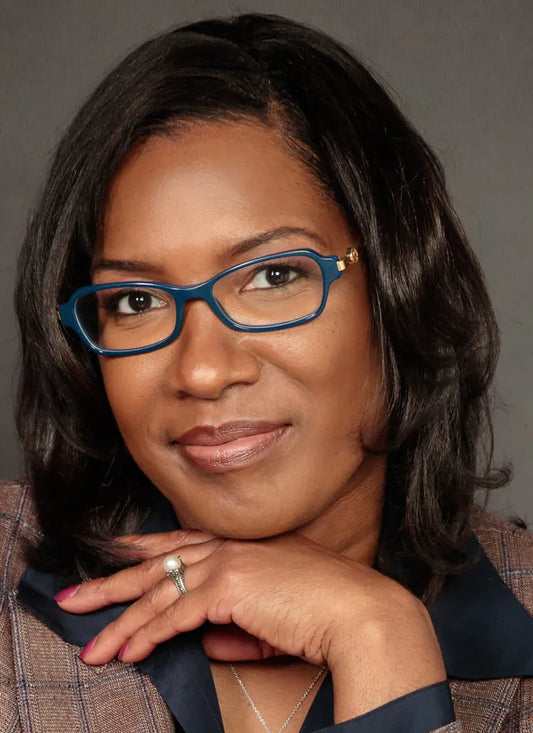 LaShonda M. Stewart, PhD
She learned not to take time for granted as a result of the pandemic, witnessing all the unrest in the world, and being alone in quarantine. By demonstrating how soul food has always been a source of comfort in the black community in the midst of challenges and turmoil, she hoped to inspire and uplift people all around the world. From there her critically acclaimed book "The 12 Days of a Soul Food Christmas" was created and LeeBeau Publishing was born. Her book emphasizes black culture's fortitude and affirms that we are survivors. Like in other cultures, there is lots of love, joy, laughing, and good discussion when we gather to eat for the holidays. She has since written the beloved Emma Jean's Sew-N-Sew.
LaShonda Stewart is also a Professor at Southern Illinois University and teaches in the College of Business and Analytics at Southern Illinois University. She teaches and researches in the area of public budgeting and financial management and has publications appearing in journals such as Public Budgeting and Finance, Journal of Public Budgeting, Accounting & Financial Management, and Administration & Society. She also serves as Director of the Chancellor's Scholars Program at SIU and is a Member of the Alpha Kappa Alpha Sorority, Inc.