After finding a forgotten treasure, Emma Jean discovers her true passion by teaching herself how to sew. Sewing love into every stitch, Emma Jean relies on family traditions and her own talents to help her daughter learn the value of making good choices in how she dresses.
Regular price
Sale price
$21.99 USD
Unit price
per
Sale
Sold out
Share
View full details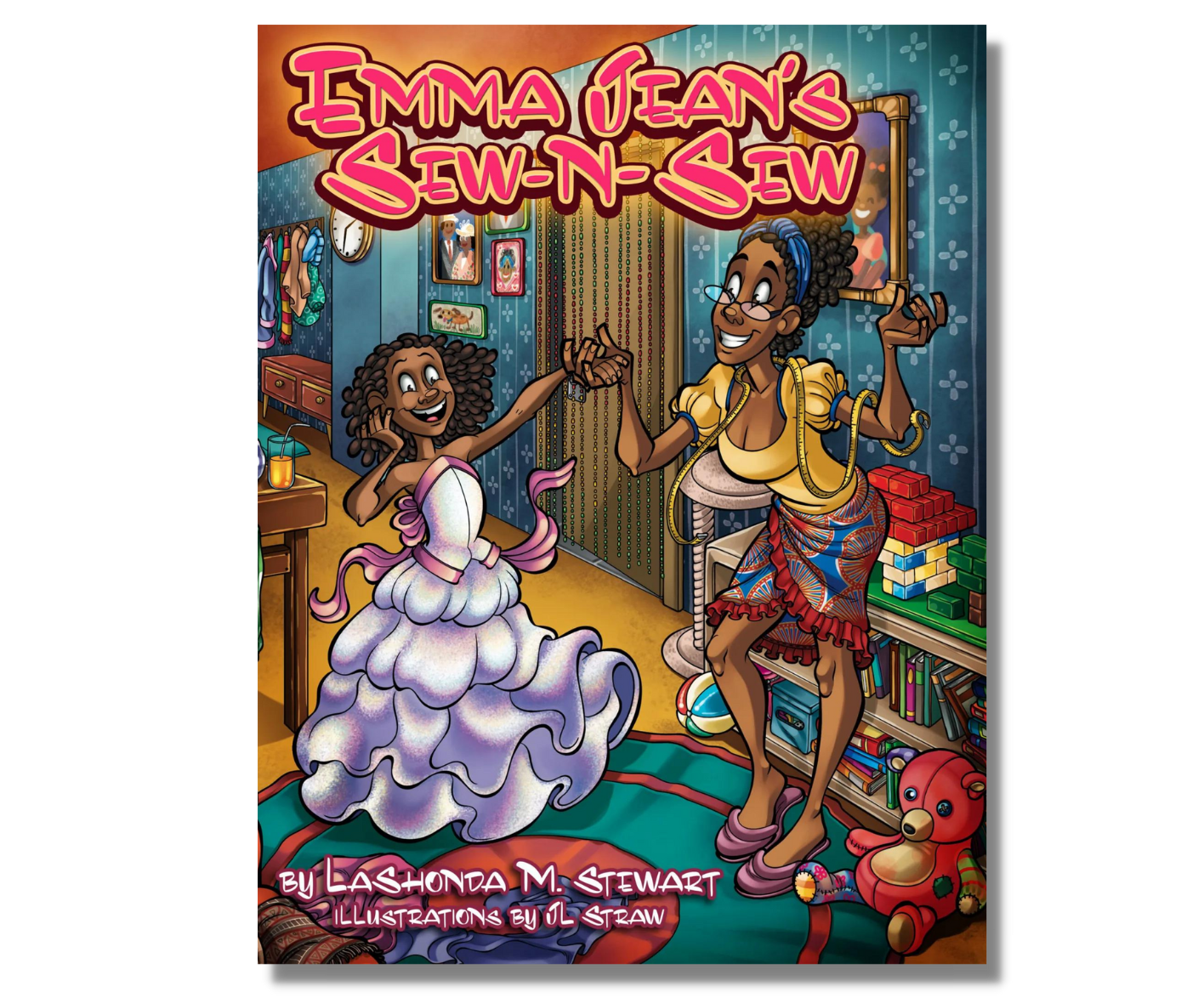 What Parents are saying...
"Great Life Lesson And Highly Recommended.It's a wonderful story for boosting self-esteem."
- Teddy
"We are a consumer culture and for those who cannot afford to keep up with the trend, or who want to avoid it altogether, it's important to know how to communicate to your child that they too can be a trend-setter."
- Lauren
"I can't wait to read this book with my nephews."
- Cameron Clarkson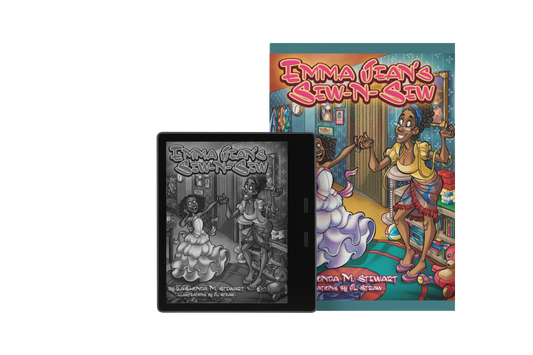 ENJOY A FREE PREVIEW
Read the few pages of Emma Jean Sew-N-Sew
VALUE OF HARD WORK

This book teaches the readers the importance of the time, effort, and hard work required to master a new skill and build anything from scratch.

REUSE AND RECYCLE

As Emma Jean weaves newspapers and paper bags into the designs of her garments, the author Stewart invites kids to learn the importance of recycling and reusing in this book.

ACCEPTANCE + DIVERSITY

Emma Jean's Sew-N-Sew promotes equality by showing that every child, regardless of color, class, or social standing, has the ability to succeed by using their unique talents. After reading this book, kids will want to embrace their friends' differences more.
EMMA JEAN'S SEW-N-SEW
Big Mama's daughter Emma Jean doesn't have the money to buy her daughter London the latest fashions. But after finding her grandmother's sewing machine while clearing out the basement, she resolves to make London some new clothes. Relying on family traditions, ingenuity, and her newfound talent, Emma Jean sews each garment with love. When a school bully targets London because of her homemade fashion, she refuses to wear any more of her mother's clothes. But when the school dance rolls around, London will discover just how cool a hand-crafted dress can be and Emma Jean learns what the world really thinks of her designs.
Regular price
From $3.15 USD
Regular price
Sale price
From $3.15 USD
Unit price
per